Meet the AAPT trainers

All Abilities Personal Training was started by two young professionals with a passion for community, fitness, and helping others achieve their personal best. Stemming from different training styles and athletic backgrounds, Andrew and Zach both bring a unique skill-set to the table to provide an all-inclusive style of exercise therapy, and strength/conditioning coaching. Their paths crossed while working at a local a non-profit clinic in San Diego, providing customized exercise programs for people with neurological conditions. As they continue to serve the neurological community they have expanded their services to include All Abilities!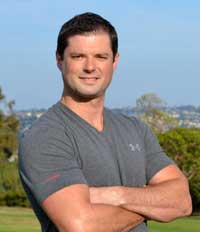 Andrew
I discovered my interest in health while at James Madison University in 2000. Ever since then, I have experimented with nearly every different modality of exercise under the sun. I've increased my experience, trying a variety of ways to challenge the body physically, and learn the pros and cons of various training methods.
Through studying Health Sciences I discovered much about the human body, the way it works and what it's capable of. My learning hasn't stopped, and somewhere along the way I discovered two important characteristics to successful exercise routines in my own life and that of my clients. Training sessions have to be fun and yield results. It sounds so simple but those have been the two most important things in my own success, and the success of my clients.
Highlights of my fitness path:
– Studied Health Sciences at James Madison University
– Working in the fitness field since 2002
– Employed at Center for Orthopedics and Sports Medicine in Herndon, VA in 2003
– Certified Personal Trainer since 2005
– Working with the disabled community since 2007
– Co-founded All Abilities Personal Training in 2013
Past & present clientele:
– General population
– Neurological conditions
– Bodybuilders
– Mixed Martial Arts fighters
– Various injured clients at a physical therapy clinic
– A variety of physical and cognitive conditions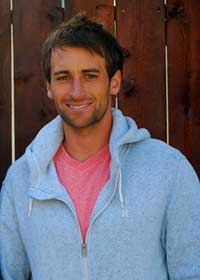 Zach
My passion for extreme sports and an active lifestyle started at a young age. While attending college in Utah, I skied at a professional level and competed in Big Mountain snow skiing competitions. It was there that I realized how beneficial it was to integrate sport specific and functional training methods into my exercise regimen. This allowed me to finish most seasons injury free. I furthered my education and experience at Weber State University; studying Sports Medicine and Physiology.
Since 2008, I have been working as a Neurological Exercise Therapist, specializing in adaptive exercise for people with traumatic injuries, paralysis, and other neurological conditions. This experience has been invaluable and continues to shape my training style today, as I work with all ability levels.
I enjoy designing fun, challenging workouts that engage my clients and keep them focused on reaching their goals. Whether it be corrective exercise, functional training or performance coaching; being able to modify and deliberate exercise plans to accommodate the individual's specific needs is paramount. I like to take a team approach when working with my clients, so that I can learn the most effective way that we can work together and get the best results. Throughout my training career, I've learned that no matter what the setback, strong determination and a positive mindset will trump everything!
Highlights of my fitness path:
– Bachelors degree in Sports Medicine / Exercise Physiology
– Working in the fitness industry since 2002
– EZIA certified Performance Coach – Level 1
– Worked at local non-profit organization for 5 years, specializing in Neuro Exercise Therapy
– Experience in Sports massage and Neuro Muscular Therapy / ART
– Professional Snow Skier
– Adaptive Sport Instruction and Coaching (surf/ski/hand cycling)
– Co-founded All Abilities Personal Training in 2013
Past & present clientele:
– General Population
– Chronic injuries (knee, shoulder, low back)
– Extreme Sports Athletes (surf/ski/snowboard)
– Adaptive Sports Enthusiasts (surf/ski/cycle)
– Brazilian Jiu Jitsu
– Weight loss
– Diabetes
– Paraplegia / Quadriplegia
– Amputees
– Neurological Conditions (Stroke, Traumatic Brain Injuries, MS, CP, Autism)