What Makes Us Different?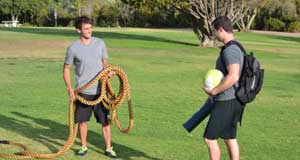 We are college educated Exercise Specialists! With over 20 years of combined experience, we come from an athletic, and injury rehabilitation background. Having worked with a population of various physical disabilities and injuries, we have adapted common and dynamic exercises to meet the needs of our clients. From basic resistance exercises to sprinting through athletic combine-style drills and everything in between, we will accommodate any fitness program to any client.

Mission Statement:
All Abilities PT takes an innovative approach to post-acute exercise therapy. As part of the healthcare continuum, our experienced team works with all levels of injury and delivers customized exercise plans tomaximize physical performance. Through various training methods, and results-driven programs, participants will achieve an overall increase in fitness, health, and wellness.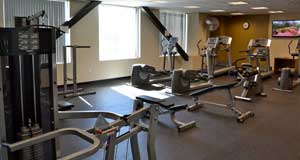 We come to you!
In-Home (we bring the needed equipment)

Mobile(we bring the needed equipment)

Office gym
Park
Beach
Any location permitted with sufficient space

We have experience in…
Corrective Exercise
Strength & Conditioning
Functional Training
Weight-Loss Training
Sport Specific Training
Neurological Exercise Therapy

We can help you if…
Looking to get in shape/stay in shape and experiencethe benefits of exercise.
Post surgery (knee/back/shoulder etc.)
Disease (Heart/Diabetes/Arthritis etc.)
Athletes from beginner to professional (strength/power/speed/agility)
General weight-loss
Neurological Conditions (spinal cord injury/stroke/ataxia/CP/MS etc.)
Chronic pain